Symposium Overview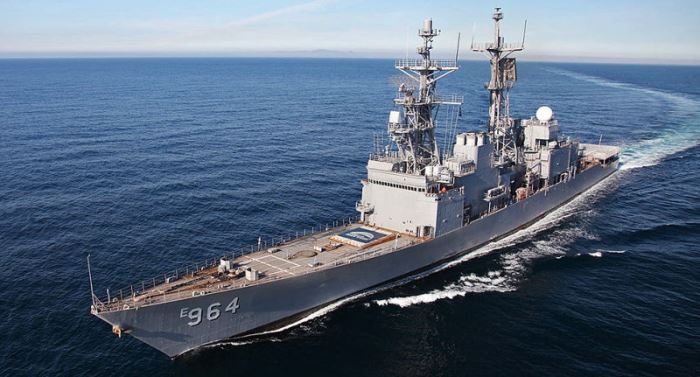 USS Paul Foster, the Self Defense Test Ship
Symposium Highlights
Early sign-in in Embassy Suites lobby
Plenary session of invited speakers
Breakout technical sessions at classified and unclassified levels
Optional tour at Port Hueneme
Co-located Directed Energy Education Workshop
Exhibits
Preliminary short course list

Introduction to High Energy Laser Systems
Introduction to High Power Microwave Systems
Introduction to Beam Control
Beam Directors 101
Introduction to Tri-Service Lethality Science
Atmospheric Laser Propagation
Thermal Management Technologies
High Power Microwave Modeling and Effects
Beam Control Technology Assessment Report

Introduction of newly elected DEPS Directors
Induction of DEPS Fellows
The Annual Directed Energy Science and Technology Symposium was held from 26 February to 2 March 2018 in Oxnard, California, at the Embassy Suites Mandalay Beach and at nearby off-site facilities.
The Annual DE S&T Symposium focused on sub-systems and component research and development aspects of DE in a mixed access environment. Portions of the Symposium were conducted at the Secret level, and others at the unclassified but limited distribution levels. The Symposium commitee offered unclassified and open sessions so that all attendees will have participation options at all times.
Proceedings of the Symposium are being published. See our Online Store for proceedings of this and previous Annual Directed Energy Symposia.
Program and Agenda
The technical agenda is available. An overview of the 2018 Annual DE S&T Symposium agenda is provided here.
Preliminary Overview Agenda




Monday, 26 February

Short Courses



Tuesday, 27 February

Opening Plenary Talks - morning

Technical Breakout Sessions - afternoon
Reception - evening






Wednesday, 28 February

Technical Breakout Sessions



Thursday, 1 March

Technical Breakout Sessions



Friday, 2 March

Optional Tour at Port Hueneme

---
---
Last updated: 20 March 2018