DIRECTED ENERGY PROFESSIONAL SOCIETY


Directed Energy Systems Symposium
28 March to 1 April 2011
Monterey, California
Co-Sponsored by the
High Energy Laser Joint Technology Office
Directed Energy: Concept to Reality
The Directed Energy (DE) Systems Symposium focuses on systems aspects of DE in a limited-attendance environment. The Sixth DE Systems Symposium consisted of co-located technical sessions organized by five separate conferences, with joint technical and plenary sessions to encourage discussion outside narrow technical limits. The objective of this symposium was to provide a forum for the interchange of ideas and to focus on near term demonstrations of DE technology.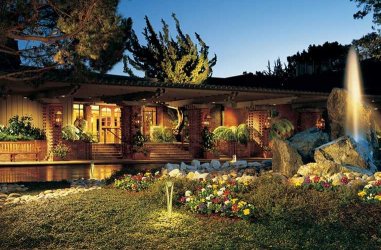 The Hyatt Regency Monterey was the Symposium hotel.
Symposium Highlights
Counter Directed Energy Weapons Conference
Directed Energy Modeling and Simulation Conference
Employment of Directed Energy Weapons Conference
High Energy Laser Lethality Conference
RF Directed Energy Weapons Workshop
Invited speakers
Technical presentations
The final technical program is available here in PDF format for download. Changes in the program did occur.
Tour of NPS Directed Energy Facilities
Tours of Naval Postgraduate School DE facilities were held on Thursday, 31 March. The tours included the beam control facilities, hosted by Professor Brij Agrawal.
Proceedings
Proceedings from this 2011 Directed Energy Systems Symposium are available for purchase through the DEPS online store.

Location and Accommodations

Sessions of the Symposium were held at the Naval Postgraduate School (NPS) and at the Hyatt Regency Monterey.