DIRECTED ENERGY PROFESSIONAL SOCIETY


Directed Energy Test & Evaluation Conference
2-4 August 2011
Albuquerque, New Mexico
Co-Hosted by the
International Test & Evaluation Association
Overview
Directed energy (DE) is an important and expanding technology area for the military. Taken to include High Energy Laser (HEL) and High Power Microwave (HPM) systems, DE is creating a new class of weapons. Military test and evaluation (T&E) is currently adapting to these radically new technologies. New measures, methods, and facilities are required for adequate T&E of these systems.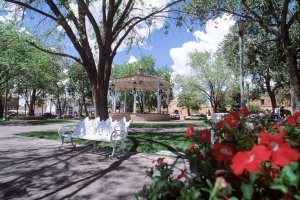 Photo courtesy of Jay Blackwood
and the Albuquerque CVB

The purpose of this tenth annual conference was to continue exchanging insights, experiences and ideas regarding DE T&E. As major DE systems progress through the various phases of T&E, critical questions arise regarding our ability to perform appropriate and affordable T&E. In addition, important issues regarding the vulnerability of other, more conventional systems were also of great interest to the DE T&E community. This conference provided a forum to discuss the current and future issues facing DE T&E.

Conference Highlights

Technical Presentations
Poster Papers
Product and Service Exhibits from Industry, Government, and Academia
Featured Speakers

Tim Andreadis, Naval Research Laboratory
Douglas Beason, Air Force Space Command
Mike Dieckhoff, Air Force Operational Test and Evaluation Center
Mark Neice, High Energy Laser-Joint Technology Office
Minh Vuong, Program Executive Office for Simulation, Training, and Instrumentation

Panels, Luncheons, and an Evening Reception
Classified and Unclassified Sessions
The detailed program, including specific sessions and presentations within those sessions, is available here for download.
Tour at Kirtland Air Force Base
A tour of the Air Force Research Laboratory's Starfire Optical Range (SOR) was held on Friday, 5 August. This world-class optical research facility and center for Air Force strategic optical exploration is located on a hilltop site (6,240 feet above sea level) on Kirtland Air Force Base, New Mexico.
The DE T&E Conference was held at the Embassy Suites Albuquerque - Hotel & Spa, located at 1000 Woodward Pl. NE, Albuquerque, New Mexico 87102.
---