DIRECTED ENERGY PROFESSIONAL SOCIETY


Directed Energy Systems Symposium
26-29 August 2013
Monterey, California
Co-Sponsored by the
High Energy Laser Joint Technology Office
Moving Forward: Making DE Happen
The Directed Energy (DE) Systems Symposium focuses on systems aspects of DE in a limited-attendance environment. This eighth DE Systems Symposium consisted of co-located technical sessions organized by six separate conferences, with joint technical and plenary sessions to encourage discussion outside narrow technical limits. The objective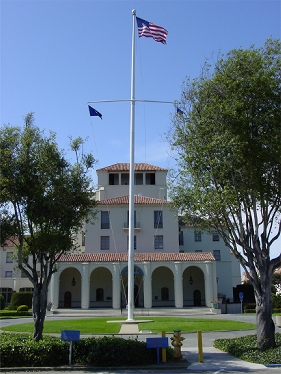 Herrmann Hall at the Naval Postgraduate School

of this symposium was to provide a forum for the interchange of ideas and to focus on near term demonstrations of DE technology.

Portions of the Symposium were conducted at the Secret level, and attendance at all sessions were limited to U.S. citizens with security clearances, who are employees of the U.S. Government or its contractors.

Symposium Highlights
Beam Control Conference
Counter Directed Energy Weapons Conference
Directed Energy Modeling and Simulation Conference
Employment of Directed Energy Weapons Conference
High Energy Laser Lethality Conference
RF Directed Energy Weapons Workshop
Invited speakers
Technical presentations
Co-located Exhibition
Evening Receptions
Employment opportunities
Agenda
The technical program is available here in PDF format (401Kb) for download. Changes to the program did occur.
Proceedings
The conferences of the eighth annual DE Systems Symposium will publish all presentations (and papers) that were properly marked and released by a sponsoring government agency. See our Online Store for these and other proceedings from previous Systems Symposia.
The DE Systems Symposium returned to its popular Monterey location this year. This classified symposium was held on the campus of the Naval Postgraduate School (NPS).
---