DIRECTED ENERGY PROFESSIONAL SOCIETY


Beam Control Conference 2010
12-16 April 2010
Monterey, California
The beam control aspects of High Energy Lasers (HEL) Systems are critical to system performance. The need for communication of concepts and ideas in this active field is vitally important.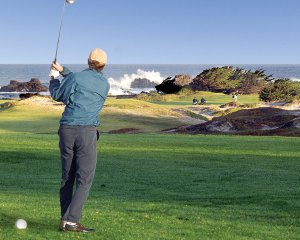 Photo courtesy of Monterey County CVB
As a forum for these considerations, the fifth annual Beam Control Conference was held on 12-16 April 2010 to investigate issues surrounding the employment of DE weapons. The conference was part of the Directed Energy Systems Symposium.
The 2010 DE Beam Control Conference maintained its focus as the premier DoD conference in laser beam power projection. This year's conference was expanded to include sessions dedicated to space situational awareness, free-space laser communication, and advanced adaptive optics.
Conference Highlights
Technical presentations and poster papers
Invited speakers
Short courses
Evening reception
Exhibits
One of six conferences making up the DE Systems Symposium
Attendance at all sessions was limited to U.S. citizens with a classified visit request on file and who are employees of the U.S. government or its contractors.
Previous Conference
Information about the previous Beam Control Conferences is available.
---
Conference Chair:
Rich Carreras
505-846-2711
richard.carreras@kirtland.af.mil
Conference Co-Chair:
Darryl Sanchez
505-846-7209
darryl.sanchez@kirtland.af.mil
Conference Coordinator:
Cynnamon Spain
505-998-4910
cynnamon@deps.org
Short Courses:
Donna Storment
505-998-4910
donna@deps.org
Session Chairs:

| | | |
| --- | --- | --- |
| Laser Communication: | Dr Mark Gruneisen | Dr Imelda DeLarue |

| | | |
| --- | --- | --- |
| Space Situational Awareness: | Dr Dennis Montera | Dr Robert Johnson |

| | | |
| --- | --- | --- |
| Advanced AO Concepts: | Dr Denis Oesch | Mr Patrick Kelly |