DIRECTED ENERGY PROFESSIONAL SOCIETY


Directed Energy Systems Symposium
3-7 March 2008
Monterey, California
Co-Sponsored by the
High Energy Laser Joint Technology Office
Pathways to Capabilities
The Directed Energy (DE) Systems Symposium focuses on systems aspects of DE in a limited-attendance environment. The Systems Symposium consists of co-located technical sessions organized by six separate conferences, with joint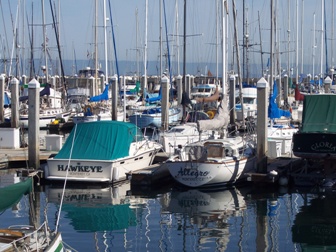 Monterey Marina

technical and plenary sessions to encourage discussion outside narrow technical limits. The purpose of this third annual Symposium was (1) to examine status of DE technologies to support transition to weapon acquisition, (2) to understand employment opportunities and needs for DE technologies, (3) to integrate the DE technology community with the warfighter to enable technology to warfighter transition and (4) to provide a forum to enable technical exchange between the six conference technologies.

Some portions of the Symposium were conducted at the SECRET level. Attendance at all sessions was limited to U.S. citizens with classified visit requests on file and who are employees of the U.S. Government or its contractors.


Highlights

Short Courses
Directed Energy 101
Introduction to FEL
Beam Control for Laser Systems
HEL in the Extended Air Defense Simulation
Uncertainty Analysis for Laser Effects Testing and Analysis
Beam Directors 101
Atmospheric Effects
HEL Effects
Active Denial Systems
HPM Systems for Counter Materiel Applications
Multiple, co-located technical meetings
Invited speakers
Technical presentations
Evening reception at Monterey Bay Aquarium
Exhibit booths
Employment opportunities
Although last minute changes did occur, the technical program as originally published is available here in PDF form.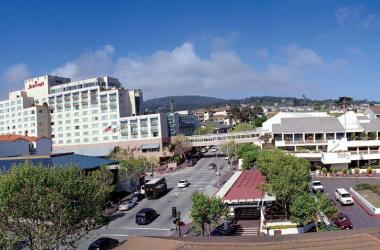 A bridge connects Monterey Marriott and Convention Center
Sessions were held at the Naval Postgraduate School, the Monterey Convention Center, and the Monterey Marriott, 350 Calle Principal, Monterey.
Companions Program
Monterey is a major California vacation destination, and many registrants were accompanied by companions. Daytime activities for companions of registrants were planned. At past Directed Energy Systems Symposia, these have included tours in the Monterey area.
In addition, companions were able to participate in the catered events at the Symposium that are held in open, public areas upon payment of a separate companion's fee.