DIRECTED ENERGY PROFESSIONAL SOCIETY


Directed Energy Systems Symposium
19-23 March 2007
Monterey, California
Co-Sponsored by the
High Energy Laser Joint Technology Office
The Directed Energy (DE) Systems Symposium focuses on systems aspects of DE in a limited-attendance environment. The Second Systems Symposium consisted of co-located technical sessions organized by five separate conferences, with joint technical and plenary sessions to encourage discussion outside narrow technical limits. The first of these Symposia was held in March 2006, also in Monterey.
Registrants could attend any session of the Symposium for just one registration fee.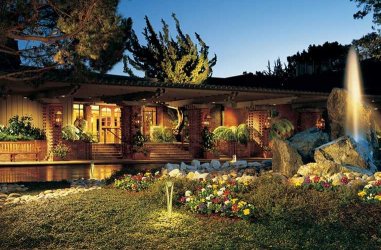 The Hyatt Regency Monterey is the Symposium hotel.

Attendance at all sessions was limited to U.S. citizens with classified visit requests on file. Classified sessions were held at the Naval Postgraduate School while unclassified sessions were held at the Hyatt Regency Monterey.

Symposium Highlights
Invited speakers
Technical presentations
Evening reception
Exhibit booths
Employment opportunities
The final Technical Program is available here in PDF format.