DIRECTED ENERGY PROFESSIONAL SOCIETY


Directed Energy Modeling and Simulation Conference 2007
19-23 March 2007
Monterey, California
The M&S of DE phenomena, devices, systems, and engagements is expanding in importance as DE systems are being developed and acquired. This is especially true now that several DE systems are entering the formal development and acquisition process. The heavy dependence upon M&S throughout the lifecycle of modern systems makes M&S critical to transition and acquisition success.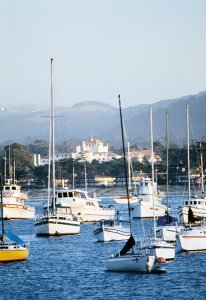 Photo courtesy of Monterey County CVB
The scope of this conference encompassed:
High energy lasers (HEL) and high power microwaves (HPM)
Virtual and constructive M&S
Physics and engineering, engagement, mission, and campaign level M&S
Unclassified and classified topics
Government, academic, and industry viewpoints
M&S technology and modeling techniques
Model fidelity assessment
DE M&S in test and evaluation
Conference Highlights
Technical presentations and poster papers
Invited speakers
Evening reception
Exhibits
Attendance restricted to U.S. citizens with security clearances
A Conference making up the DE Systems Symposium
Conference Organizing Committee