DIRECTED ENERGY PROFESSIONAL SOCIETY


High Energy Laser Lethality Conference 2007
19-23 March 2007
Monterey, California
In Cooperation with the
High Energy Laser Lethality Technical Area Working Group

The Fourth Annual High Energy Laser (HEL) Lethality Conference assembled scientists and engineers interested in High Energy Laser (HEL) weapon lethality. The HEL Lethality Conference objective is: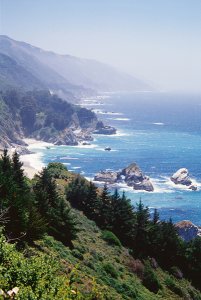 Photo courtesy of Monterey County CVB

(1) to use the forum as a means to inform the HEL community and potential HEL Weapons implementers of the latest findings regarding lethality work, and (2) to continue to cultivate synergism between the HEL communities to effectively transition Directed Energy Weapons to the warfighter.

The lethality of 100kW class lasers was highlighted at the 2007 Conference. The HEL Lethality Conference was conducted at the Secret level, and attendance was limited to U.S. citizens only. Sessions were held at the Naval Postgraduate School.

Conference Highlights
Technical presentations and poster papers
Invited speakers
Evening reception
Exhibits
Attendance restricted to U.S. citizens with security clearances
A Conference making up the DE Systems Symposium
Previous Conference
Information about the previous High Energy Laser Lethality Conferences is available.