DIRECTED ENERGY PROFESSIONAL SOCIETY


22nd Annual Solid State and Diode Laser Technology Review

29 June - 2 July 2009
Newton, Massachusetts
SSDLTR 2009 continues its mission to be the premier technical meeting for the DoD high power solid state laser community. The SSDLTR brings together researchers and managers from government, contractor, and university settings for the exchange of ideas relating to the development of high power bulk solid state, fiber, and semiconductor laser systems and related technologies.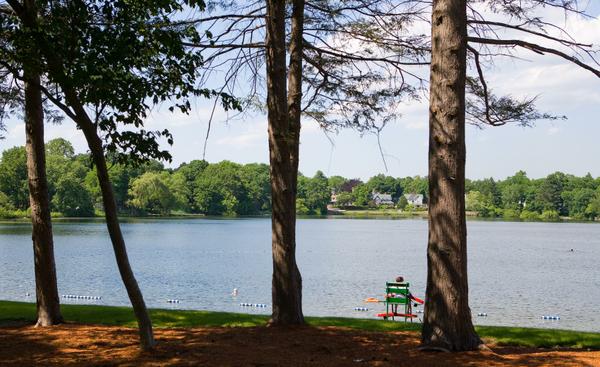 Photo by Ed Wozniak, Courtesy of Wicked Local.com
Crystal Lake in Newton
This event was co-located with Ultrashort Pulse Laser Workshop. Registrants who met the participation criteria (see Security) could attend sessions of either meeting for one registration fee. There was a public release joint technical session available to all attendees of the SSDLTR and the Workshop.
Highlights
Invited and contributed technical papers
Limited Participation (Dist. C) and public sessions
Reception
Poster paper session
Industrial and government exhibits
Printed digest published concurrently with the conference
Co-located with Ultrashort Pulse Laser Workshop
Joint public release technical session with the Ultrashort Pulse Laser Workshop
Agenda
An overview of the agenda is presented below. The detailed agenda, including specific sessions, is available here in PDF form. Changes to the agenda did occur.
Monday, 29 June
0800-1700
Short Courses
Tuesday, 30 June
0800-1200
Plenary Session
1200-1300
Lunch
1300-1700
Beam Control 1
Diode Lasers 1
1730
Clam Bake Reception (Hosted by Lockheed Martin)
Wednesday, 1 July
0800-1200
Solid State Lasers
Fiber Lasers 1
1200-1300
Lunch
Poster Session
1300-1700
Fiber Lasers 2
Diode Lasers 2
Thursday, 2 July
0800-1200
Beam Control 2
Enabling Technologies
1300-1500
Tours of MIT Laboratories
Sessions were held at the Marriott Boston Newton, located at 2345 Commonwealth Avenue, Newton.
While all sessions at the SSDLTR were unclassified, some were Limited Participation (Distribution C). In addition, some sessions of the co-located Ultrashort Pulse Laser Workshop were also Limited Participation.
HEL Research and Development for HEL-JTO BAA Industry Briefing
The High Energy Laser Joint Technology Office (HEL JTO) scheduled an Industry Briefing for Monday, 29 June at 1600 in Newton, Massachusetts to discuss BAA 09-RD-03. This Briefing was co-located with the DEPS SSDLTR and Ultrashort Pulse Laser Workshop. Participation in the Briefing was limited to two attendees per firm. More information about this BAA and the Industry Briefing is available online at www.fbo.gov.
Organizing and Program Committee
2009 Program Chair
Dave Mordaunt, NGST
SSDLTR Advisory Board
Roy Hamil, AFRL/DEL
Denton Marrs, NAVAIR
Iain McKinnie, KMLabs
David Mordaunt, NGST
Gene Nolting, NAVSEA
Sean Ross, AFRL/RDLS
Paul Rudy, QPC Lasers
Kalin Spariosu, Raytheon
Gary Wood, ARL

Event Coordinator
Cynnamon Spain, DEPS (505) 998-4910, Cynnamon@deps.org
Registration and Short Courses
Donna Storment, DEPS (505) 998-4910, Donna@deps.org
Payment and Receipts
Tiffany Bjelke, DEPS (505) 998-4910, Tiffany@deps.org