DIRECTED ENERGY PROFESSIONAL SOCIETY


Ninth Annual Directed Energy Symposium
30 October - 2 November 2006
Albuquerque, New Mexico
Co-Sponsored by the
Air Force Research Laboratory Directed Energy Directorate
The Ninth Annual Directed Energy Symposium brought together researchers, managers, and policy makers from government offices, DoD, DoE, and other national laboratories, program offices, the intelligence community, industry, universities, and other scientific and engineering institutions for discussions of current programs, technology efforts, and the future of Directed Energy. This annual Symposium provides a forum for the exchange of technical information in fields related to the development, testing, and fielding of High Energy Laser (HEL) and High Power Microwave (HPM) systems. A classified visit request was required to attend even the limited distribution (closed-FOUO) sessions.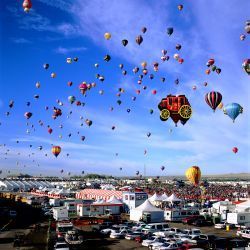 Photo courtesy of www.marblestreetstudio.com
Highlights
Invited and contributed technical papers
Classified and public sessions
Distinguished plenary speakers
Reception
Banquet
Installation of new DEPS Fellows
Introduction of new DEPS Directors
Best Paper awards
Industrial and government exhibits
Companions program
Employment opportunities
Classified tour of HEL and HPM hardware
Proceedings

The proceedings of the Symposium have been published. These consist of open, public release proceedings and closed session proceedings. Proceedings of the open sessions are available for purchase through the DEPS online store.

The closed sessions proceedings are available only to Symposium attendees with a classified visit request on file, who can obtain instructions for access by contacting Ron Gilletti or Bryon Ellsworth. The closed session proceedings will only be available through 30 June 2007.

The Best Paper awards are made at each Symposium to selected papers in each of three categories: Best HEL Paper, Best HPM Paper, and Best Student Paper. These awards are based on the technical quality, importance to the future of DE, and clarity of the selected papers, as judged by a panel of experts. The awards include a plaque and a monetary award, underwritten by L-3 Communications, a DEPS sponsor.

The best paper awards for this year are:

Best Student Paper
"Performance and Preparation of a Prototype Dispenser Photocathode". The paper was presented at the Symposium by Nathan Moody of University of Maryland, and was co-authored by K.L. Jensen, D.W. Feldman, E.J. Montgomery, P.G. O'Shea, J.E. Yater, and J.L. Shaw.

Best HEL Paper
"Large, Lightweight, Low Scatter, Composite Mirror Development for Relay Applications". The paper was presented by Harold Bennett of Bennett Optical Research, Inc, and was co-authored by N. Delchev, H.F. Blazek, and A.O. Danielson.

Best HPM Paper
"Investigation of Extrensic, Compensated, Semi-Insulating Silicon Carbide Photo-conductive Switches for DE Applications". The paper was presented by William Nunnally of University of Missouri - Columbia, and co-authored by N. Islam, K. Kelkar, and C. Fessler.


An overview of the 2006 DE Symposium agenda is presented here, showing sessions and classification.
Monday, 30 October

Short Courses

Directed Energy 101
Introduction to HEL Systems
Introduction to HPM Systems
Beam Combining and Atmospheric Propagation of HELs for DE Applications
Introduction to Turbulence Theory and Modeling for Optics Applications
Interaction and Propagation of Ultrashort Laser Pulses
Introduction to Beam Control
Military Utility Analysis for DE Systems
Laser Lethality
DE Bioeffects

Evening Welcome Reception
Sponsored by Northrop Grumman

Tuesday, 31 October

Plenary Session
Breakfast, lunch, and breaks sponsored by Northrop Grumman

Dr William Baker, Symposium Chair
Mr Jay Kistler, Keynote Speaker, Deputy Director for Joint Force Operation, OUSD (AT&L)
Dr William Rees Jr., Deputy Undersecretary of Defense
Dr Starnes Walker, Technical Advisor and Chief Scientist, ONR
Dr Michael Lavan, USASMDC
Mr Mark Neice, Director, HEL JTO
Col John Daniels, Airborne Laser SPO
Mr Mark Neice, HEL JTO
Mr Ben Shelef, CEO, The Spaceward Foundation

Classified Tours
Evening Reception
Sponsored by Boeing

Wednesday, 1 November

Parallel technical sessions
Lunch sponsored by Textron Systems; Breaks by Hamilton Sundstrand

International/US Solid State Laser Developments (open), Dr Vern Schlie, AFRL/DE
Directed Energy Bioeffects (open), Dr Michael Murphy, AFRL/HE
Free Electron Laser Technology (open), CDR Rich Nguyen, HEL JTO
Directed Energy Threats (closed)
RF Source Development (closed)
Test and Evaluation Activities (closed)
RF Source Development (open), Prof Edl Schamiloglu, University of New Mexico
Modeling and Simulation I (open), Dr Jed Rowley, SAIC
Materials for Directed Energy (open), Dr Matt Domonkos, AFRL/DE
Directed Energy Bioeffects (closed)
Solid State Laser Development (closed)
Directed Energy Effects (closed)

Evening Banquet
Sponsored by Raytheon

Thursday, 2 November

Parallel technical sessions
Breaks sponsored by Boeing

Modeling and Simulation II (open), Dr Herman Bosman, University of New Mexico
Novel DE Concepts (open), Ms Susan Levine, JNLWD
Ultrashort Pulse Lasers (closed)
Non-Lethal DE Applications (closed)
Power and Thermal Management (closed)
Power and Thermal Management (open), Dr Susan Heidger, AFRL/DE
Directed Energy Beam Control (open), Mr Jeff Barchers, SAIC
Modeling and Simulation (closed)
Novel DE Concepts (closed)
Operational Effectiveness of DE (closed)

Friday, 3 November
Symposium Organizing Committee

Dr. William Baker, AFRL, Chair of the Symposium
Dr. Michael Lavan, SMDC, Co-Chair of the Symposium


Program Committee
Dr Gene Bednarz, Chair, AFRL
Dr Jack Agee, AFOSR
Mr Charles Gilman, SAIC
Dr Roy Hamil, AFRL
Dr Tom Hussey, AFRL
Ms Susan Levine, JNLWD
Dr Guillermo Loubriel, SNL
Dr Sheldon Meth, DARPA
Dr Mike Murphy, AFRL
Mr Mark Neice, JTO
Dr Charles Oberly, AFRL
Ms Birtha Otey, SMDC
Dr Robert Peterkin, SAIC
Mr Quentin Saulter, ONR
Dr Edl Schamiloglu, UNM
Dr Vern Schlie, AFRL
Mr Mike Sheehan, AFRL
Dr Don Shiffler, AFRL
Dr Don Sullivan, ATK
Mr John Tatum, ARL
Mr Ed Utt, 46th TW
Registration and Exhibits
Cynnamon Spain cynnamon@deps.org (505) 998-4910
Short Courses
Donna Storment donna@deps.org (505) 998-4910