Attendance Information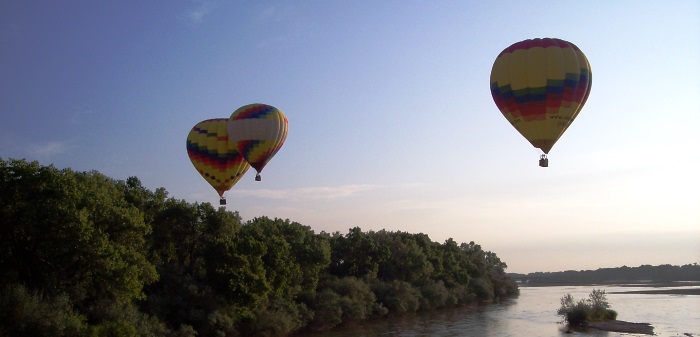 Early Morning Balloons over Rio Grande in Albuquerque
Registration for the Directed Energy Test & Evaluation Conference is open to anyone with an interest in the subject matter of the Conference. However, some conference sessions and short courses may be limited to registrants who are employees of the U.S. Government or its contractors. The conference will be held at the Sheraton Albuquerque Uptown Hotel 2600 Louisiana Blvd.NE, Albuquerque, NM 87110.
Accommodations
DEPS has negotiated a block of rooms at government rates for Conference attendees at the Sheraton Hotel. To make a reservation at these reduced rates, click here and use the hotel's online reservation system, or call the hotel reservation line at (800) 325-3535 and mention that you are attending this DEPS meeting. Make your reservation early; the room block will expire on 22 December 2017.
The Hotel reserves the right to enforce its policies, procedures, and cancellation fees. DEPS is not responsible for any hotel cancellation charges, penalties, or billing discrepancies.
Registration
Registration will be available here this fall. Please check back.
Attendance at portions of the DE T&E Conference and its short courses may be restricted to U.S. citizens who are employees of the U.S. Department of Defense or its contractors. Instructions for verifying attendance requirements will be available here.
---
Last updated: 14 September 2017